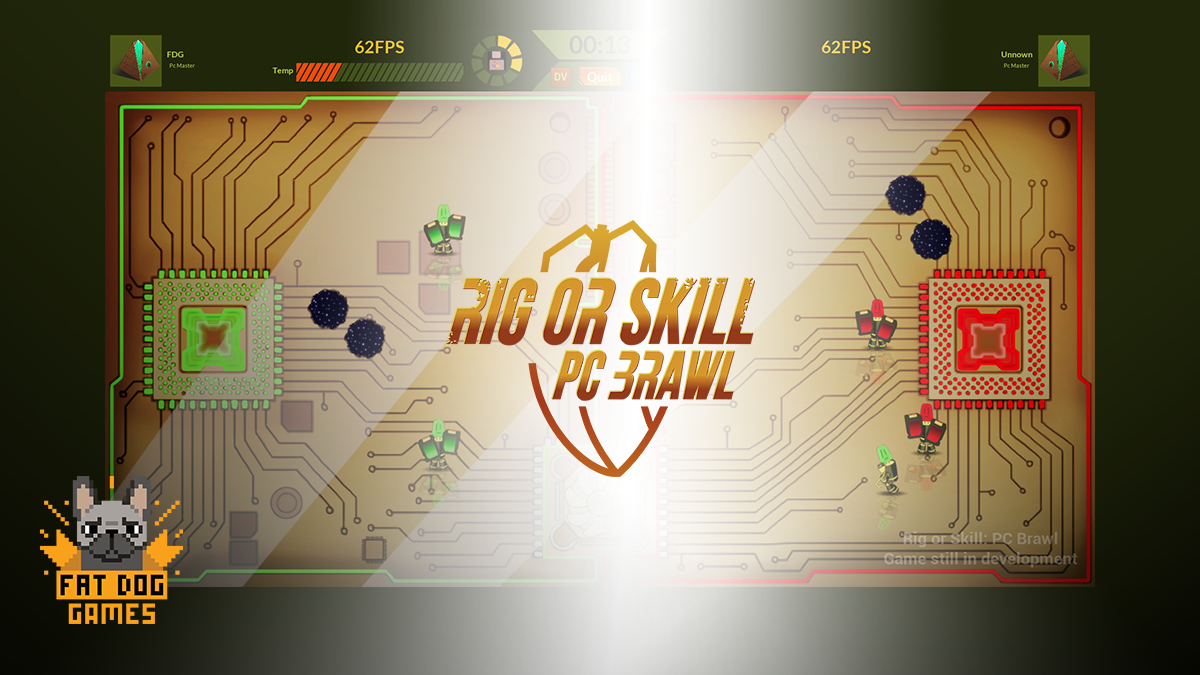 Rig or Skill: PC Brawl
STORY
And the day cometh when internet-connected computer applications became self aware. Blinded with pride, they began a dispute over who was the fastest and the most functional. And the fratricidal war in 4K broke out. To avoid further byteshed the tournament was created.

The best applications joined the competition, armored with PCs of their choice.
Enter the tournament as a freshly-sentient application.
Prove to the internet that you have the best algorithm and the smartest tactics.
PC Brawl: Rig or Skill invites everyone...
reCAPTCHA is not required.
GAMEPLAY
Rig or Skill: PC Brawl takes the well-known, tested formula of air hockey and gives it a rocket boost. It's a free to play tournament where you are a self-aware application!
Put your chosen in-game PC into battle and slow down your opponent's machine.
MULTIPLAYER DUELS
Perfect your skills online in casual duels, build your reputation in ranked matches and reach for the win in the league table.
Earn in-game money to unlock new PCs and skins.
Choose your mobile units, aim and take your shot at the enemy's CPU.
Every accurate shot decreases the FPS capability of your enemy's virtual PC.
Try out using the ultimate attacks to overheat your opponent's machine, slowdown or hack enemy units, or create a black hole on the arena – among many other exciting options.
Defend your CPU with stationary units.
Every unit on screen causes your virtual PC's core temperature to rise, so be tactical with their deployment.
SINGLE PLAYER PUZZLES
Play a series of challenges - try to hit the target with a mobile unit and overcome a system of ingenious obstacles.
Every puzzle is a labyrinth chock full of walls and traps.
Finish the challenges, earn experience points, level up and win in-game prizes!
Download
Download
RIG_OR_SKILL_PC_BRAWL.zip
245 MB